March 9, 2020
Dear Conference Attendee,
After much discussion and consideration, the NCAHQ Board of Directors has decided to postpone the 2020 NCAHQ Annual Education Conference (scheduled for March 16-17th) to this fall. We understand the constraints on our healthcare organizations to actively manage the response to coronavirus (COVID-19) in their communities. We understand and support our members and other leaders—and the need to respond effectively to patient and community concerns.
All individuals currently registered for Conference will receive a full refund of their registration fees. There is no further action required from registrants at this time.
Any attendee with reservations at the Washington Duke Inn will automatically receive a room reservation cancellation.
We appreciate your understanding in the postponement and look forward to networking and collaborating with you in the fall. We will send more information for the dates, once determined with our gracious partners at the Washington Duke Inn. Thank you for your leadership and commitment to advancing healthcare quality.
Thank you for your understanding,

Tina R Schoen, MBA, BSN, RN, NEA-BC, CPHQ
North Carolina Association for Healthcare Quality
President
Two Day Conference: March 16th and 17th
Come join your quality and patient safety colleagues to hear and interact with subject matter experts on insights and experiences in the future of quality healthcare in various innovation projects, machine learning, population-specific care, and continual process improvement. Poster presentations and break-out sessions will add to the continuing education content up to 9.5 hours. This activity will be submitted to the National Association for Healthcare Quality for CPHQ CE credit and to the Institute for Healthcare Improvement for CPPS CE credit.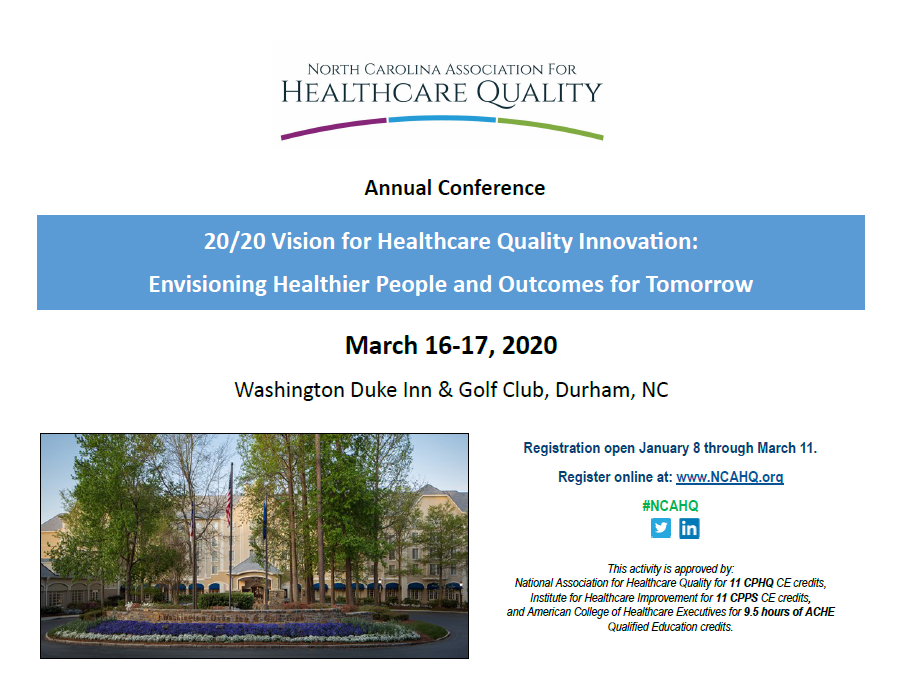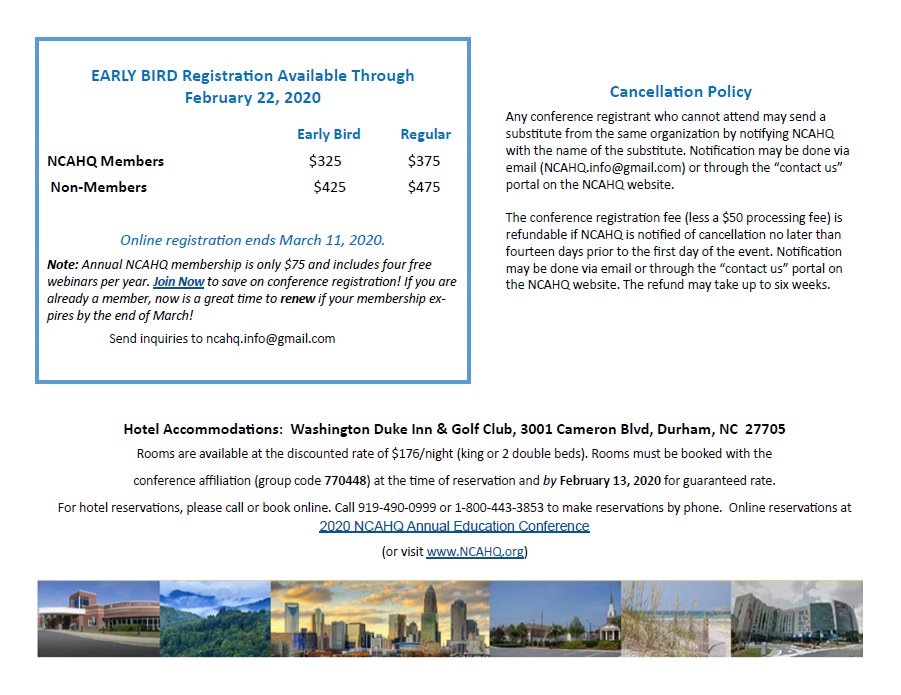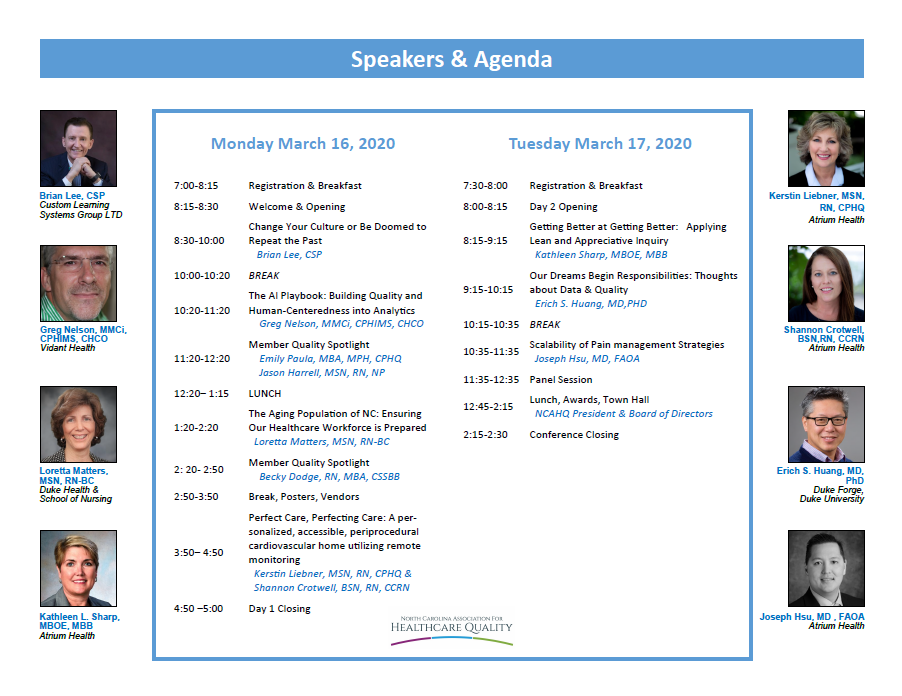 Early Bird Rates:
NCAHQ Member & Non-Member Rates:
NCAHQ Member $325
Non-Member $425
Early Bird Registration ends Feb 22nd, 2020
Note: Annual NCAHQ membership is only $75 and includes four free webinars per year. Join now to save on conference registration! If you are already a member, now is a great time to renew if your membership expires by the end of March!
Hotel Accommodations: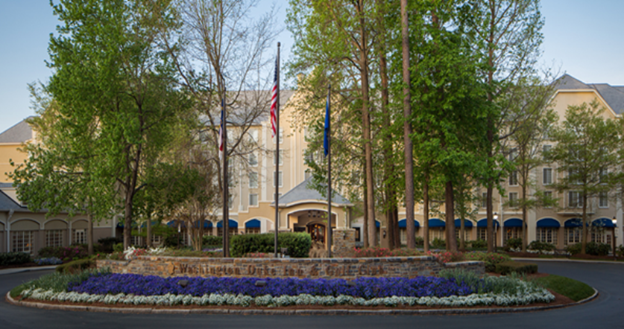 Washington Duke Inn & Golf Club, 3001 Cameron Blvd, Durham, NC 27765
For hotel reservations:***CALL FOR AVAILABILITY****
Rooms are available at the discounted rate of $176/night (king or 2 double beds).
Call 919-490-0999 or 1-800-443-3853 to make reservations by phone.
The group code is 770448 and should be provided when making reservations.
Deadline is Feb 13th, 2020 for guaranteed rate.
The link for online reservations is 2020 NCAHQ Annual Education Conference
******************THEF and ACHE Members**************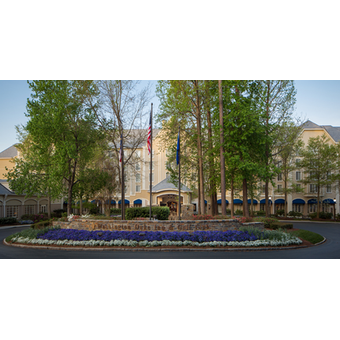 Washington Duke Inn & Golf Club, Durham, NC 27765