NCAHQ has been recognized in the past by NAHQ for excellence in education. To this day, NCAHQ continues its commitment to the values of lifelong learning and recognition of organizational and personal achievement in the field of quality.
Recipient of the 2023 NCAHQ Quality Professional Award
Recipient of the 2020 NCAHQ Quality Professional Award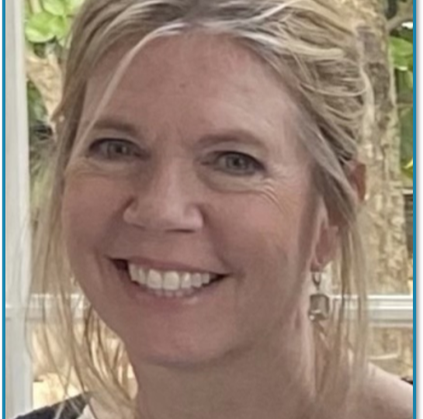 Josephine Malfitano, DNP, MBA, RN, FNP-C, NE-BC, CPHQ
Jo Malfitano has been with Onslow Memorial Hospital for thirty two years with roles in nursing and leadership and in the last fifteen years as the AVP Performance Improvement & Accreditation and Emergency Department. She received a Doctorate in Nursing at Duke University, Post Masters as a FNP at Duke University, Masters in Nursing at ECU, and an MBA in Health Care Management from Regis University.  She is an active member of ACHE since 2016 and NAHQ since 2007.  She is currently CPHQ certified for more than a decade.
Among her many accomplishments, she has lead Onslow in the efforts to achieve excellence and the organization has received seven consecutive 'A' Leapfrog Safety grades through 2018.  Onslow has also recently received the Healthgrades recognition for the 2019 Patient Safety Excellence. 
Jo served on the North Carolina Stroke Association Board of Directors until they concluded in 2019 and serves on the Community Care of the Lower Cape Fear Board representing Onslow County as well as the Coastal Connect Health Information Exchange Board until its dissolution in 2022.  She has published work in the Journal of Neuroscience Nursing in 2013, the NC Medical Journal in 2012, and provided an editorial commentary in the Journal of Nursing and Care in 2014.   Her passion is healthcare excellence and the effort to encourage and facilitate optimal health and wellness in the Onslow County Community.
Past Recipients of the NCAHQ Quality Professional Award:
2019: Alyson Flood, RN, BSN, CPHQ - Clinical Analyst, Novant Health Presbyterian Medical Center, Charlotte, NC. 
2018: Carol Benge, RN, BS, CPHQ - Quality and Organizational Excellence leader for the Nursing Quality and Research Department at the University of North Carolina Hospitals in Chapel Hill, NC.
2017 Dr. Joan Wynn - Chief Quality and Patient Safety Officer with Vidant Health. 
2016  Amy Bell, MSN, RNC-OB, NEA-BC, CPHQ - Quality Outcomes Specialist at Carolinas Healthcare System 
HQF Grant Programs
The Healthcare Quality Foundation (HQF) manages a comprehensive grant program that supports individual education. Donations raised throughout the year from individuals, states, and companies fund the HQF grant program.
Each May, the HQF team awards up to 15 individual grants to deserving applicants. Those grants include funds to attend the NAHQ Annual Educational Conference and other NAHQ educational programs or to pay for CPHQ certification examination or review costs.
Learn more about these grants at NAHQ.