Welcome to NCAHQ!
The North Carolina Association for Healthcare Quality was founded in 1979 to provide a professional organization that provides continuing education to those working in the quality arena. Our membership is open to individuals working in a variety of quality related roles such as:
Quality/Performance Improvement
Risk Management
Patient Safety
Patient- and Family-Centered Care
Case Management
Utilization Management
Health Information Management
Announcements and Upcoming Events
March Webinar
Tuesday March 31st, 2020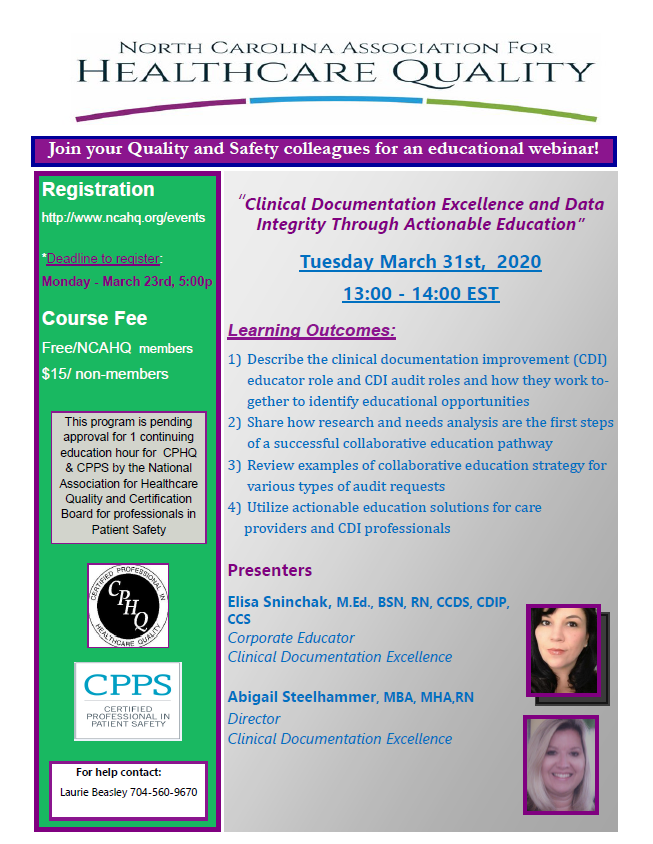 2020 NCAHQ CONFERENCE: MARCH 16-17, 2020
"20/20 Vision for Healthcare Quality Innovation:
Envisioning Healthier People and Outcomes for Tomorrow"
WASHINGTON DUKE INN, DURHAM, NC
Conference Registration is still open until March 11, 2020!!!!
Washington Duke Inn....Call for Availability
Use Code 770448
Click Here for Hotel Reservations Washington Duke Inn
Or Call 919-490-0999 or 1-800-443-3853
2020 NCAHQ Conference
****THEF and ACHE Members****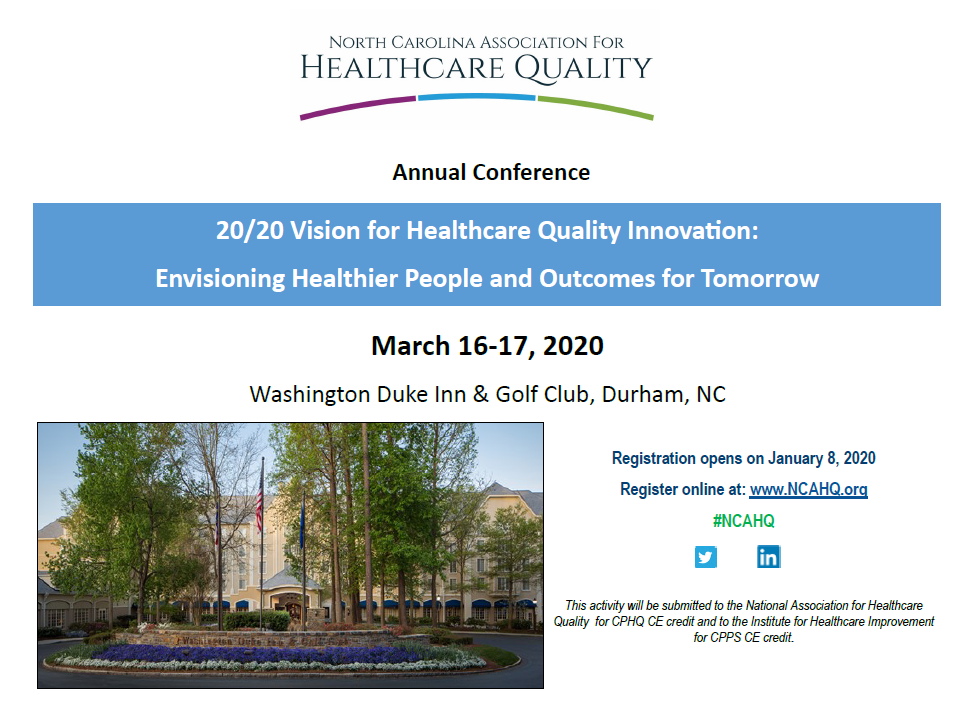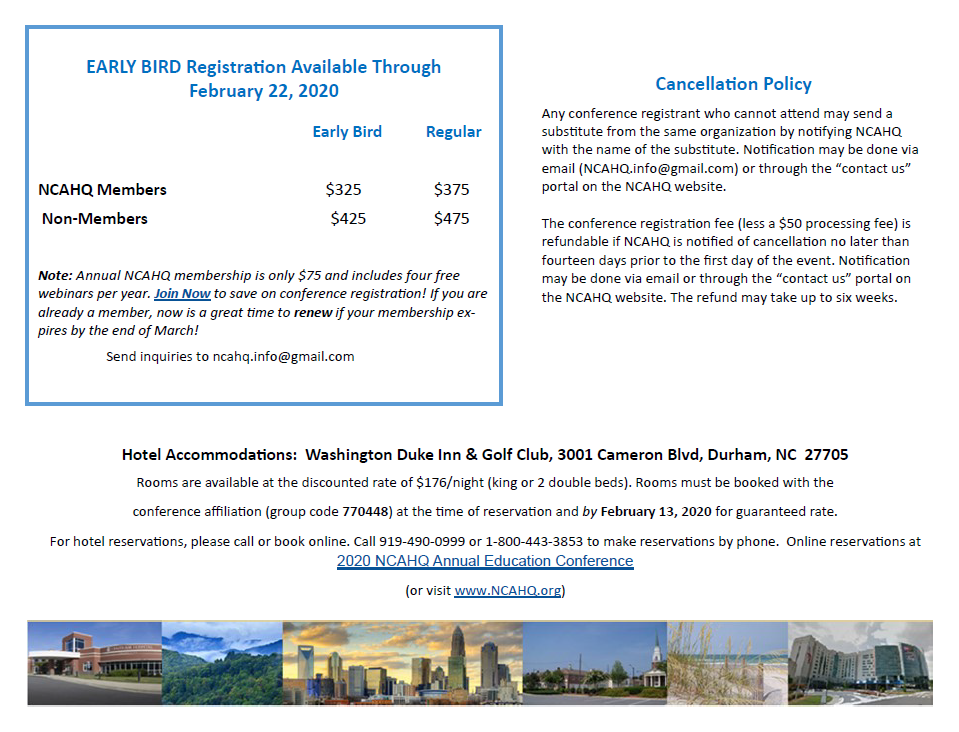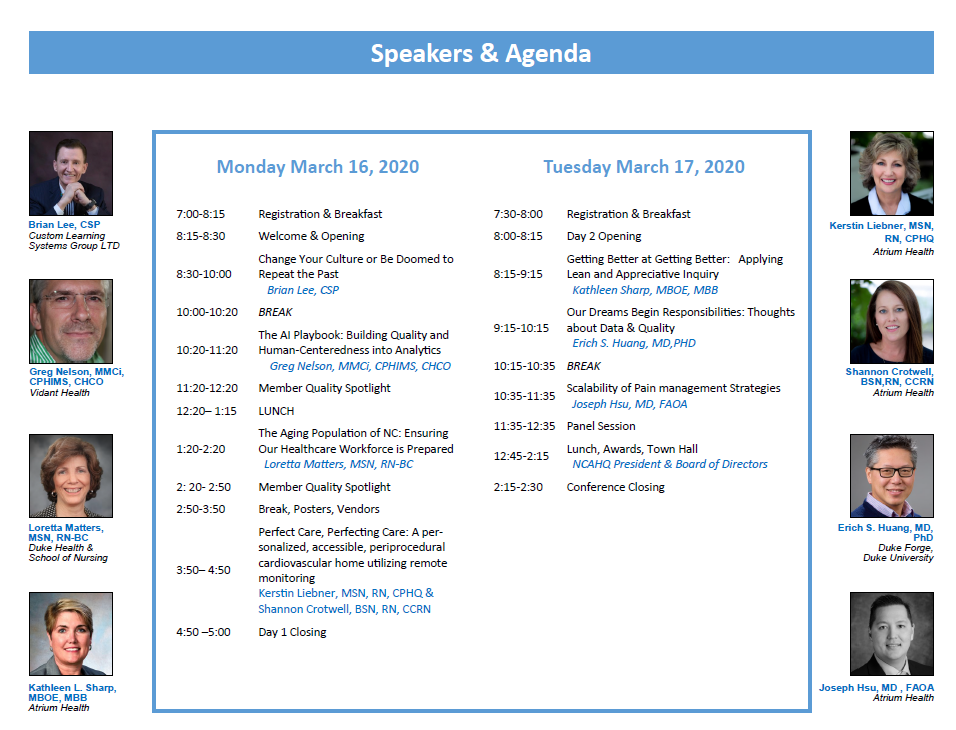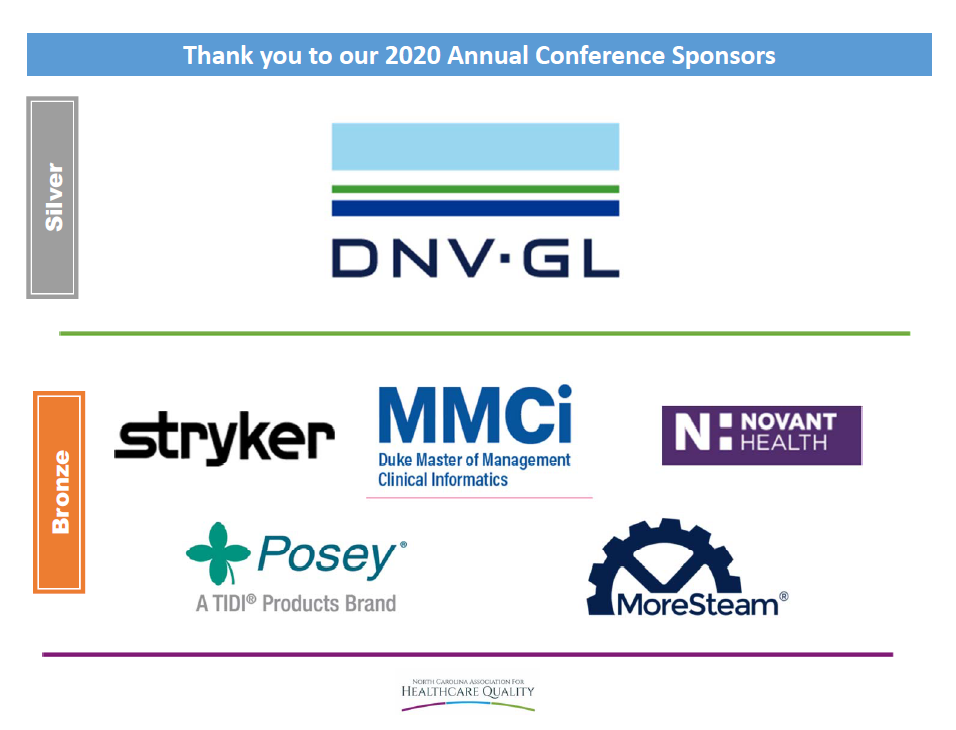 INTERESTED IN BECOMING A SPONSOR FOR THE                         2020 NCAHQ CONFERENCE?????
CLICK HERE FOR SPONSORSHIP LEVELS AND BENEFITS
CLICK HERE TO EMAIL US FOR MORE INFORMATION