Welcome to NCAHQ!
The North Carolina Association for Healthcare Quality was founded in 1979 to provide a professional organization that provides continuing education to those working in the quality arena. Our membership is open to individuals working in a variety of quality related roles such as:
Quality/Performance Improvement

Risk Management

Patient Safety

Patient- and Family-Centered Care

Case Management

Utilization Management

Health Information Management
Multi-State Partnership
 

With 
Oregon
,  Arizona, Michigan, Georgia, Florida, and New England's 
Healthcare Associations to offer multiple FREE continuing educational opportunities to our members. 

                   


Announcements and Upcoming Events
Membership Numbers
***NCAHQ members now have a membership number*** Your number will be available on your profile and your membership card. To access your printable membership card. After logging in, go to your name at the top right corner of the page and click on the drop down > select membership card > print your card.****Please use this membership number when registering for webinars from AzAHQ and OrAHQ. 
There are multiple FREE CE educational webinars for NCAHQ members!!!
**Now is a great time to join or make sure to renew your membership**
Annual Membership-$75
Student Membership-$45
Retired/Emeritus Status-$45
Educational CEU Opportunities-Webinars
FAHQ Presents:
Weds May 18, 2022
12:00 pm  to 1:00 pm EDT
COUPON CODE FOR NCAHQ MEMBERS: FREE_WEBINAR
REGISTRATION WILL REMAIN OPEN UNTIL WEBINAR STARTS MAY 18th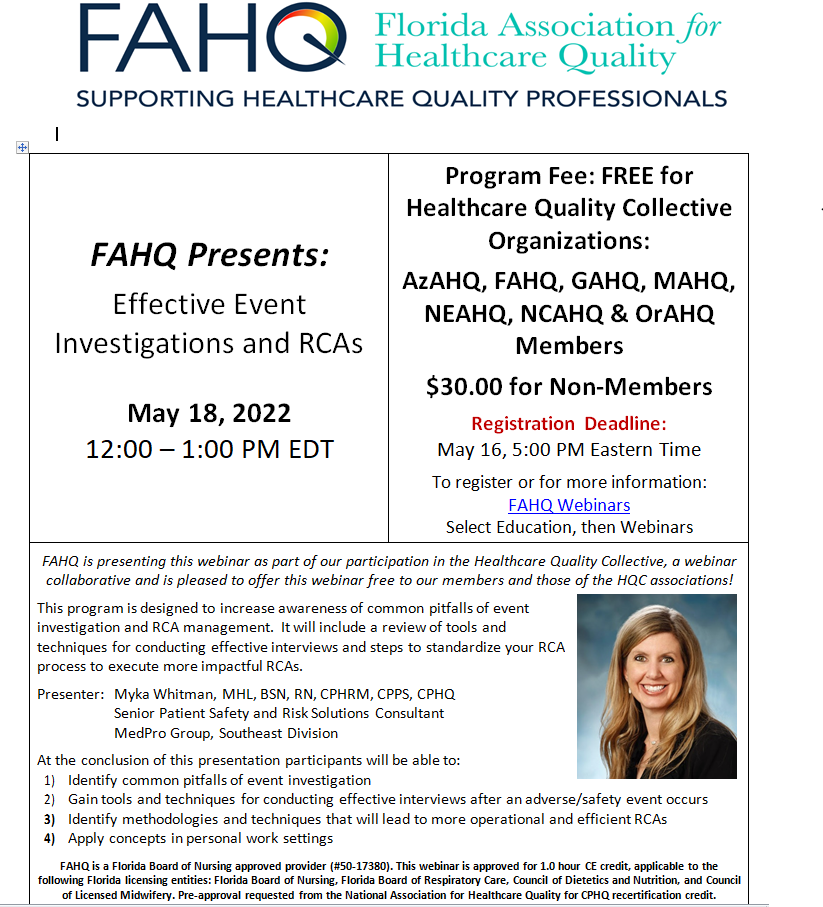 OrAHQ Presents:
Wednesday, June 8, 2022
3 pm to 4:30 pm EST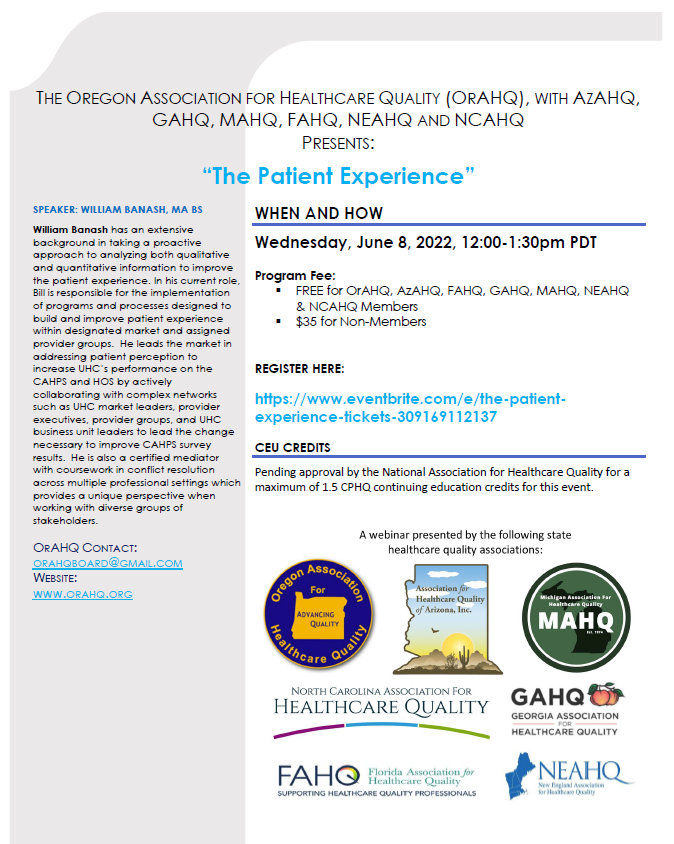 NEAHQ Presents:
"Change Management For Patient-Focused Care"
June 22
12:00 pm to 1 pm EST
Free for NCAHQ members by using the registration code: q62222   (Select 1 tx beside NCAHQ. At the bottom of the ticket section, under ticket names select "Click here to enter your promotional code"  enter code, then select submit, then register. The 100% discount will process after code entry submission).
$15 for non-members