Welcome to NCAHQ!
The North Carolina Association for Healthcare Quality was founded in 1979 to provide a professional organization that provides continuing education to those working in the quality arena. Our membership is open to individuals working in a variety of quality related roles such as:
Quality/Performance Improvement

Risk Management

Patient Safety

Patient- and Family-Centered Care

Case Management

Utilization Management

Health Information Management
Multi-State Partnership
 With
Oregon,  Arizona, Michigan, Georgia, and Florida's Healthcare Associations

                   

Announcements and Upcoming Events
***New job postings in the JOB BOARD***
Educational CEU Opportunities-Webinars
FAHQ Presents:
Tues. Oct 5th
13:00-14:00 EST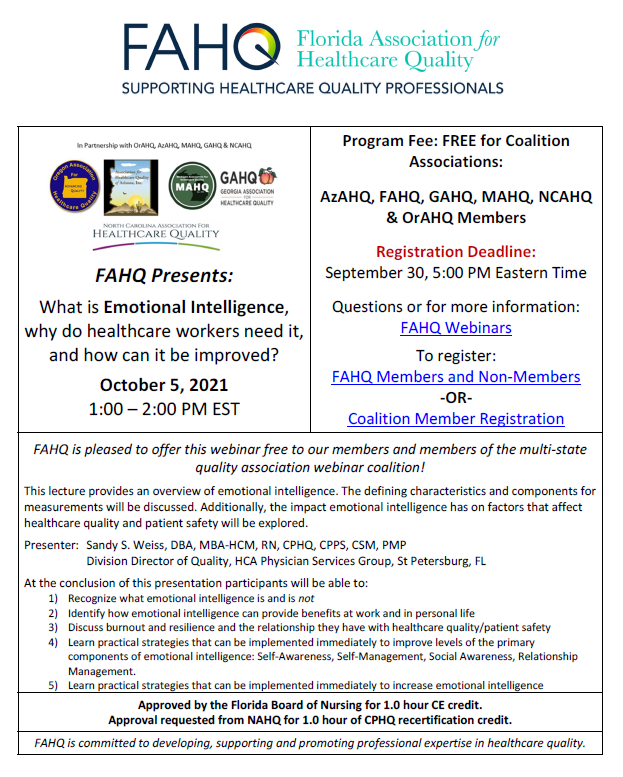 NCAHQ Shares Accreditation Conference Information
from CAHEC
Friday Oct 8, 2021
8:30am  to 2:45 pm EST
$100.00 Fee
5.25 ACHE and Nursing Contact Hours
REGISTER HERE AND/OR MORE INFORMATION
We are pleased to share an Accreditation Education opportunity with you from our colleagues at AHEC and Atrium Health! This year's accreditation conference features speakers from CMS and they plan to cover the following topics:
·         Top Survey Findings (will include infection control surveys and EMTALA in this presentation)
·         Emergency Preparedness Rules
·         1135 waivers (will include experiences with PHE in this presentation)
·         1135 Waivers and Inquiries Web-based Portal
·         Practice drift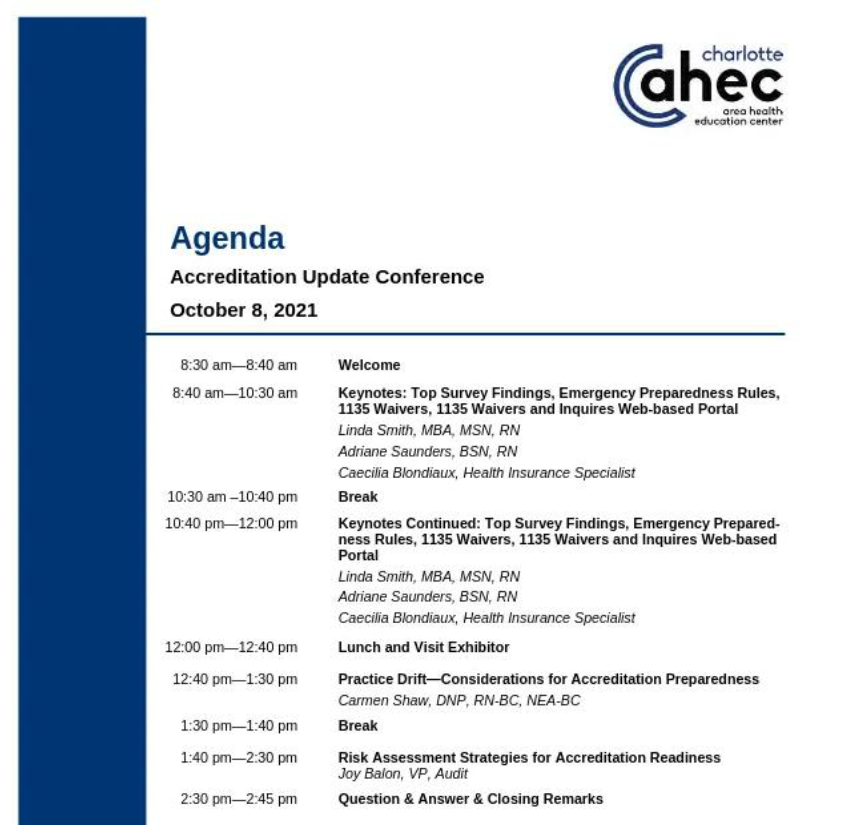 OrAHQ Presents:
Thursday, Oct 21, 2021
3:00 pm - 4:30 pm EST
1.5 CPHQ CEU Credits
FREE for NCAHQ Members
$35 for Non-Members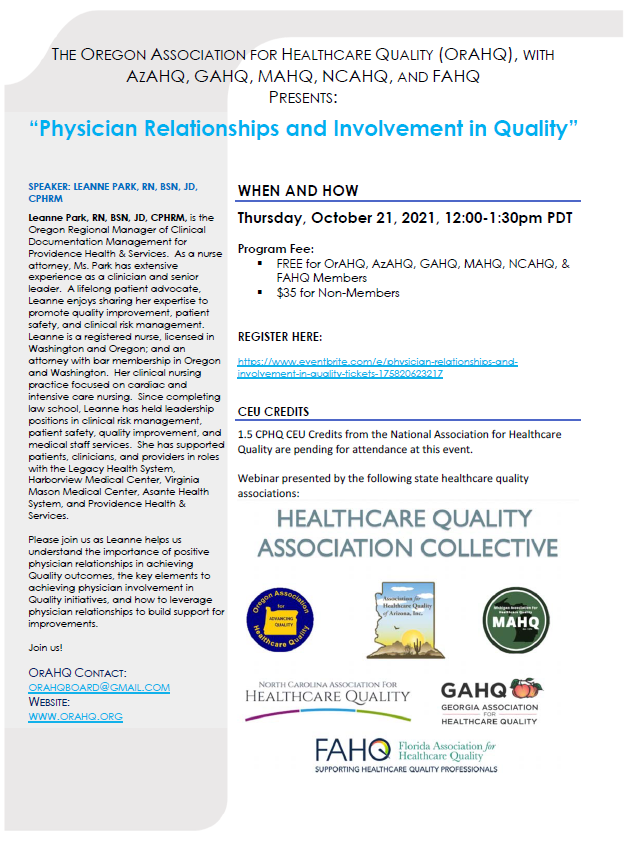 Membership Numbers
***NCAHQ members now have a membership number*** Your number will be available on your profile and your membership card. To access your printable membership card. After logging in, go to your name at the top right corner of the page and click on the drop down > select membership card > print your card.****Please use this membership number when registering for webinars from AzAHQ and OrAHQ. 
**Now is a great time to join or make sure to renew your membership**
Annual Membership-$75
Student Membership-$45
Retired/Emeritus Status-$45