Two Day Conference: April 9th & April 10th
April 9th
7:00 am to 8:00 am Registration and Breakfast
8:00 am to 5:00 pm Conference
5:00 pm to 7:00 pm Reception and Networking Event
April 10th
7:30 am to 8:00 am Registration and Breakfast
8:00 am to 3:00 pm Conference
Registration Is Open Until Friday March 30th!!!!
NCAHQ Member & Non-Member Rates During Registration:
NCAHQ Member $375
Non-Member $475
Note: Annual NCAHQ membership is only $75 and includes four free webinars per year. Join now to save on conference registration! If you are already a member, now is a great time to renew if your membership expires by the end of March!
Click HERE for the Conference Brochure!!!
Hotel Accommodations:
Washington Duke Inn & Golf Club, 3001 Cameron Blvd, Durham, NC 27765
For hotel reservations:
Call 919-490-0999 or 1-800-443-3853 to make reservations by phone.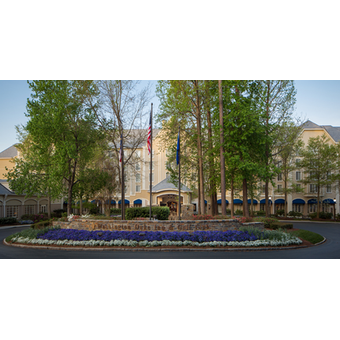 Washington Duke Inn & Golf Club, Durham, NC 27765